Turn Visitors Into Customers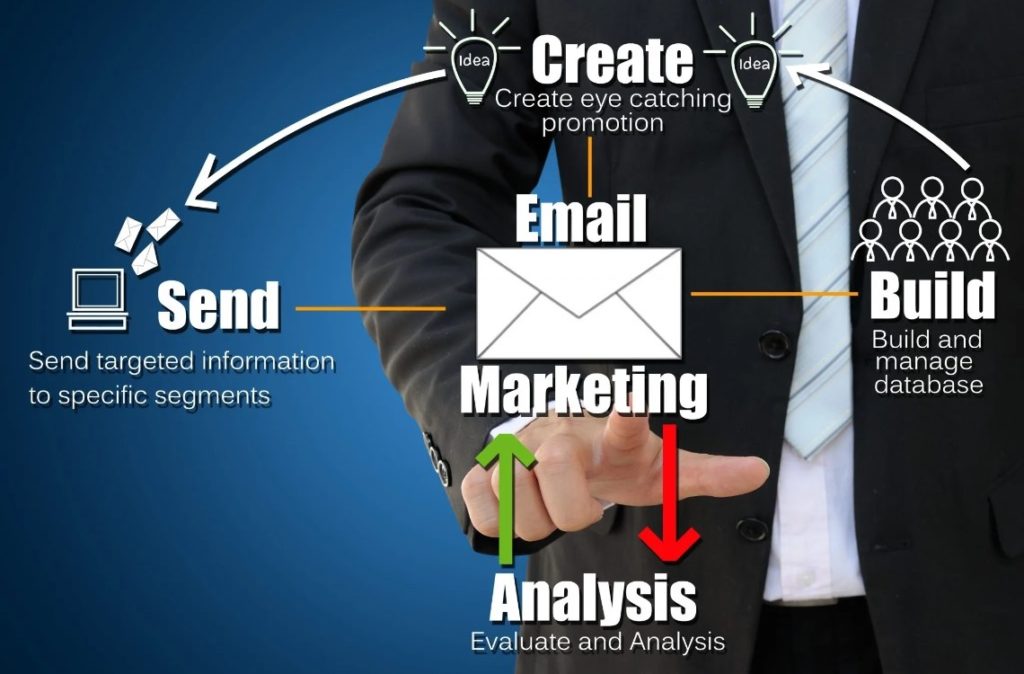 Direct To Your Target Audience
The days of blasting an email to your entire database are over. This strategy will no longer work in a world where email now competes with thousands of digital, social and mobile messages. It's almost impossible for your email to stand out and get noticed.
We have good news! Let us show you how to cut through the noise by creating personalized email campaigns that are relevant and enticing and direct to your target audience. Our team will show you how to adapt to new email strategies that will convert from "broadcast to personal" while increasing customer engagement and increasing ROI.
We Ensure Your Sales Funnels Provide The Highest Conversion Rates.
Sales Funnels
Start your journey building prospects interested in your brand while guiding them through the process.
A/B Testing
Scale your testing and experimentation with A/B testing, also known as split testing, where two to four versions of variables are shown to different segments of website visitors.
Multi-Variate Testing
Multi-variate testing is similar to A/B testing, but compares a higher number of variables, for example it measures the effectiveness of each design combination.
List Building
List building refers to the practice of encouraging the growth of contacts by collecting information that can be used to get potential new customers.
CRM
Drip marketing campaigns target certain audiences for specific reasons. The timing can also be set based on certain actions and dates.
List Segmentation
With list segmentation, emails lists can be broken up into smaller targeted lists to offer a more personalized experience.
Custom Landing Pages
The goal of website landing pages is to convert visitors into leads. There needs to be a call to action which enables you to capture the visitor's information in exchange for an offer.
Custom Forms
Custom forms allow for additional fields to track specific details. Two examples are drop-down menus and checkboxes.
Customer Personas
This represents a detailed description of a person who represents your target audience. The four types of online purchasing personas are spontaneous, competitive, humanistic and methodical.
Our SWAT expert email marketing team helps you with A/B and multi-variate testing while creating a sales funnel strategy that will provide the highest conversion rates possible. Contact us to help for better results with your next email campaign. Click here for more information.